ComparaTOX™: In Vitro Comparative Toxicity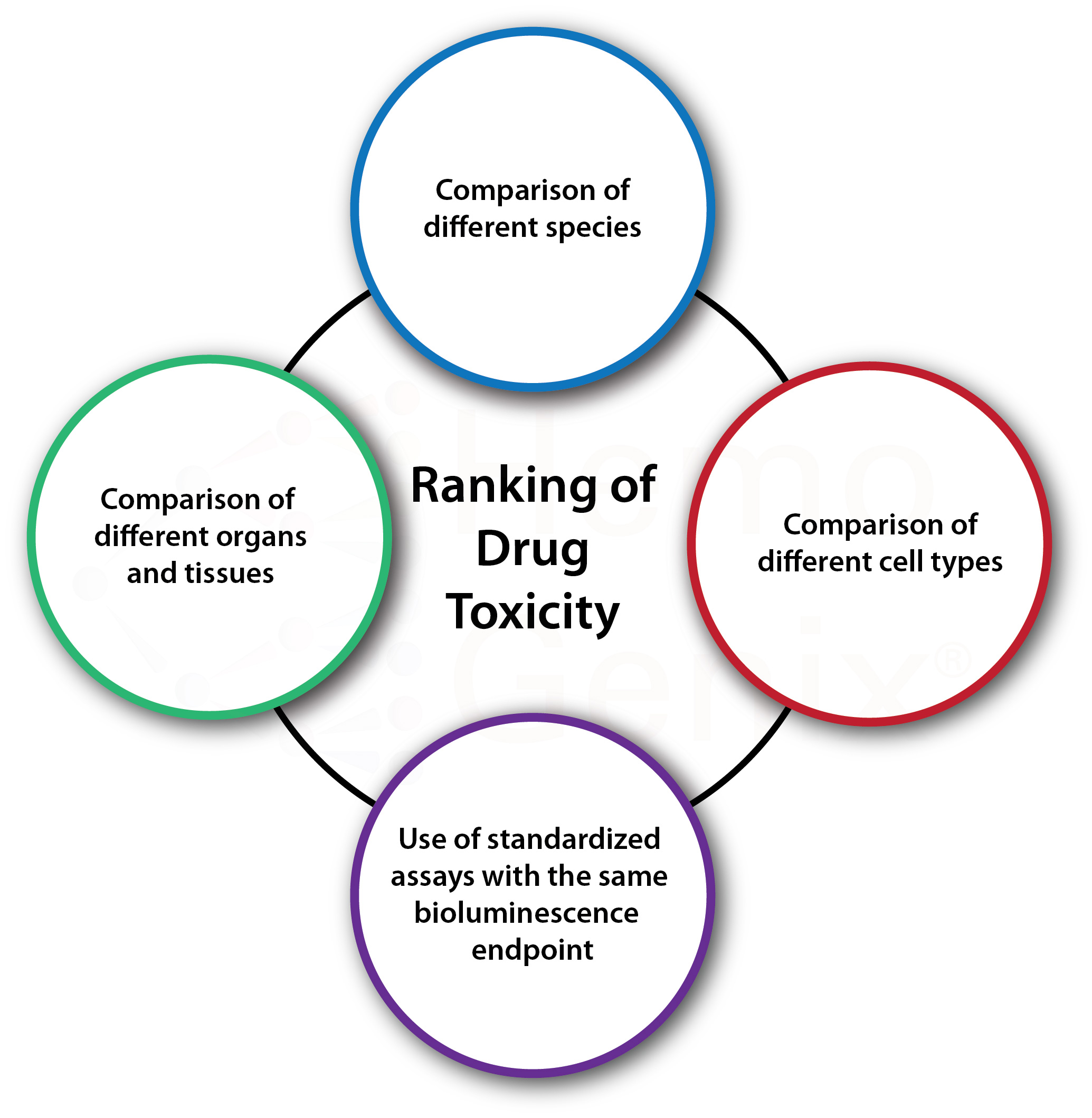 Advantages of using ComparaTOX™-1 to Predict and Rank Toxicity of Drugs and other Agents
ComparTOX™ is used to detect potential toxicity in an array of different cell types derived from most cell systems and up to five different species.
The assay platform uses the most sensitive ATP bioluminescence readout technology to measure potential cytotoxicity.
ComparaTOX™-1 is built on Bioluminomics™ Technology that incorporates assay calibration and standardization to directly compare the response of different cell types using a single readout.
ComparaTOX™-1 allows the ranking and direct comparison of IC and Area Under the Curve (AUC) values.
Incorporates high throughput capability (Z Factor > 0.7) using either 96- or 384-well plates formats.
The assay platform is designed specifically for proliferating or high metabolic rate cells.
Both adherent and non-adherent cell types can be used.
Each cell type is cultured in its own specific growth medium.
Applicable to 3D in vitro cultures.
A 3Rs Assay Platform: Helps Reductioin, Refinement, and Replacement for animal testing.
Validated assay readout according to FDA Bioanalytical Method Guidelines.
Available as GLP or non-GLP contract services.
Fast turnaround time: Usually within 7 days or less depending on cell type and species.
For more information on ComparTOX™ Contract Services, please download the ComparaTOX™ Information Flyer or contact HemoGenix® to discuss how ComparaTOX™ can be used to achieve the goals of comparative toxicology.