About Us - 16 Years in Business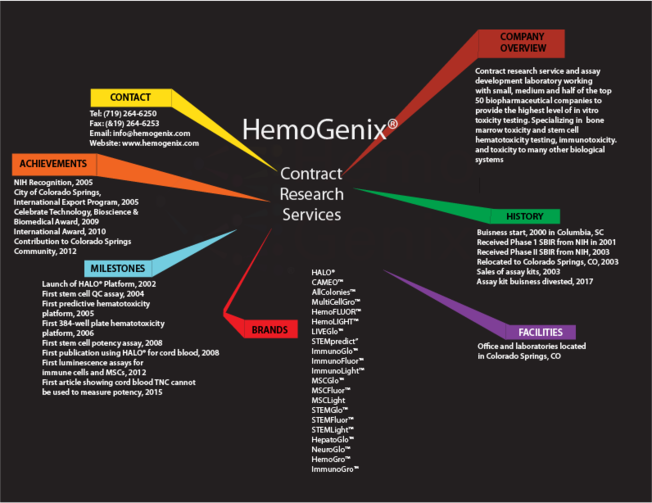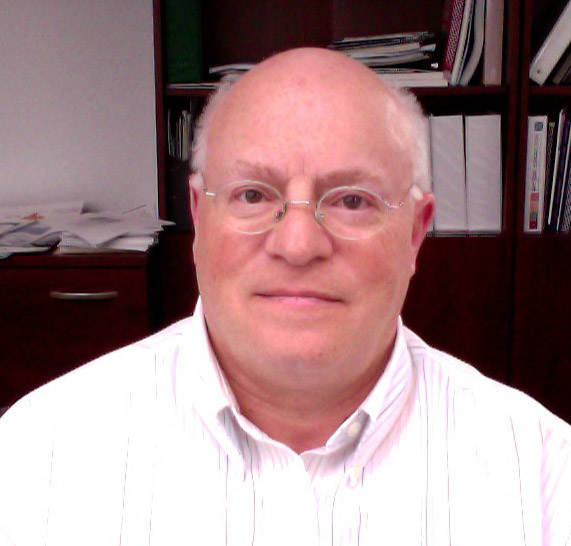 Ivan N. Rich, PhD. Founder & CEO
Ivan N. Rich, PhD is Founder, Owner and CEO of HemoGenix®, Inc and adjunct Professor in the Department of Biology at the University of Colorado at Colorado Springs. Dr. Rich is also the inventor of all of the patented and proprietary assays used by HemoGenix® today.
Dr. Rich obtained his BSc in biochemistry at the University of Sussex in Brighton/Falmer, England in 1973. He completed his PhD in 1978 at the University of Ulm in Ulm, Germany and completed a second thesis in Experimental Hematology in 1995. His postdoctoral research was performed at the University of Chicago between 1981 and 1983 with Dr. Eugene Goldwasser who, together with his associates, was responsible for obtaining the first partial amino acid sequence of purified erythropoietin (EPO) that eventually led to the production of the first human recombinant EPO used around the world to alleviate the symptoms of chronic anemia.
Dr. Rich moved to the United States in 1996. He has authored more than 50 peer-reviewed publications, over 40 reviews and book chapters and has attended and presented at numerous international conferences. He also organized and edited conference proceedings for a NATO Advanced Research Workshop. Together with Terrance R.J. Lappin, PhD, Professor of Hematology at Queen's University in Belfast, Northern Ireland, he also organized and edited the proceedings of a New York Academy of Science Workshop on Erythropoietin.
Dr. Rich belongs to several scientific and business societies and is also a reviewer for many scientific journals and grant agencies around the world.
Dr. Rich is a advocate for implementing "best scientific practices" in cellular therapy to provide the highest quality cell products and improved safety for patients undergoing stem cell transplantation. He is also an advocate to implement proper stem cell testing of umbilical cord blood in private, public and hybrid cord blood banks for parents and patients.  
For published literature, please click here. 
Anne-Marie Ruff, BS: VP Marketing and Sales
Anne-Marie has recently taken over the position of Vice President of Marketing and Sales for HemoGenix®. She previously held the position of Director, Marketing and Sales from January 2008 until March 2013. During this time, she successfully increased sales by developing new marketing strategies, and held operations management responsibilities including coordinating and negotiating pricing with international distributors and organizing and attending tradeshows on the companies behalf.
Before working for HemoGenix®, Anne-Marie held several positions in the service industry. After graduating from the University of South Carolina in 2005, Anne-Marie was recruited by Sysco Foodservices as a Marketing Associate where she received her initial sales and marketing training. She also had a large role in organizing statewide food service trade shows and significantly increased the market shares in her sales territory.
Mrs. Ruff brings exceptional business development skills, as well as leadership and strategic planning to HemoGenix®.
Scientific Advisory Board
Jo-Anna Reems, Ph.D., MT (ASCP), SBB
HemoGenix® welcomes Dr. Jo-Anna Reems as a specialist in Cellular Therapy to the Scientific Advisory Board. 
Dr. Reems currently holds three positions as Associate Professor at the University of Washington, Seattle, Investigator in the Clinical Research Division at the Fred Hutchinson Cancer Center in Seattle, WA and as Visiting Associate Professor at Colorado State University in Pueblo, CO. From 2007 to 2011, Dr. Reems was Scientific Director of Cellular Therapy at Puget Sound Blood Center in Seattle, WA. She received her Bachelor of Science degree in Medical Technology at the University of Colorado in Boulder, CO and went on to get her PhD in Biochemistry at the University of Colorado Health Sciences Center in Denver, CO in 1992. Prior to starting her postdoctoral training at the Fred Hutchinson Cancer Center in Seattle, WA in the field of hematopoietic regulators, she became a Specialist in Blood Banking at the American Red Cross in Norfolk, VA. In 1996, Dr. Reems took up the position of Scientific Director of Research at Blood Systems, Tempe, AZ and Adjunct Professor at Arizona State University in Tempe, AZ.
Dr. Reems is member of several societies including the International Society of Cellular Therapy (ISCT), American Association of Blood Banks (AABB), American Society of Hematology and the International Society of Hematology. She received the National Blood Foundation Scholar Award in 2000 from AABB and has been principal and co-investigator on many grants from the National Institutes of Health. She was also Project Director of one of the first public cord blood banks to receive funding from the Department of Health and Human Services for the National Cord Blood Inventory (NCBI) of the C.W. Bill Young Cell Transplantation Program in 2006. She has made significant contributions at a regional, national and international level to the field of cord blood banking and is a Scientific Member of the Biomedical Excellence for Safer Transfusion ("BEST"). 
Dr. Reems has been an invited speaker at many scientific meetings and is also a reviewer for several journals including Transfusion, Stem Cells and Cytotherapy. Dr. Reems has published more than 50 articles in peer-reviewed journals as well as many book chapters and reviews. 
Andrew Olaharski, Ph.D., DABT
Andrew Olaharski brings toxicological experience and knowledge to the HemoGenix® Scientific Advisory Board. 
Dr. Olaharski received his Ph.D in Environmental Toxicology from the University of California, Riverside in 2004 and was a postdoctoral researcher for several years in the Molecular Epidemiological and Toxicology Laboratory (METL) located at the University of California, Berkeley. 
Dr. Olaharski began his career in the pharmaceutical industry at Roche, Palo Alto, where he worked as a discovery and investigative toxicologist. Over the next five years he was provided increasing roles and responsibilities, working at the Hoffmann-La Roche Basel, Switzerland and Nutley, NJ research and development sites, where he ultimately became a principal research scientist and head of the early safety representatives. He provided safety guidance to discovery project teams in the oncology, virology and inflammatory therapeutic areas, was instrumental in developing new techniques to better predict kinase-mediated genetic and bone marrow toxicities and directed the evaluation and implementation of novel in vitro assays. He is presently Associate Director in Non-Clinical Safety Evaluation at Elan Pharmaceuticals in South San Francisco, CA. 
Andrew has authored or co-authored more than a dozen impactful articles, had his work highlighted on the cover of Toxicological Sciences, presented at national and international symposia and received numerous honors and awards, including the first prize for the Roche 3Rs Award for the development of a high throughput in vitro bone marrow assay. He is a member of the Society of Toxicology and is vice president elect for the Drug Discovery Toxicology Specialty Section of that society. He is a reviewer for many scientific journals, including Carcinogenesis, Environmental and Molecular Mutagenesis, Toxicology Letters and Toxicological Sciences He is a board certified toxicologist, having become a Diplomat of the American Board of Toxicology in 2008.
John (Jack) A. Widness, M.D.
Dr. Jack Widness is Professor of Pediatrics at the Roy J. and Lucille A. Carver College of Medicine at the University of Iowa in Iowa City. Dr. Widness received his Bachelors at Amherst College in 1968 and his medical degree at Duke University Medical School in Durham, NC in 1972. After an internship at Duke in Pediatrics and later at the University of Pittsburgh (internal medicine), he went to Case Western Reserve University for his residency in pediatrics and Brown University as a Fellow in neonatology. He has been a visiting scientist at Ulleval Hospital in Oslo, Norway and at the University of Ulm, Germany for which he received a NIH Senior Fogerty Fellowship Award. 
Dr. Widness has held many academic position during his career including Instructor, Assistant Professor and Associate Professor at Brown University in Providence, RI. Besides the Fogerty Award, he has received many other awards, honors and recognitions for outstanding achievements. He continues to teach and has supervised many graduate and post-doctoral students.Dr. Widness has published more than 160 peer-reviewed articles and many book chapters and reviews. He has presented nearly 200 papers at scientific meetings and has been invited to present his work at more than 80 other lectures. He has been continuously funded by NIH (National Institutes of Health) since 1987 as well as other agencies and continues to work as co-investigator on several other federally-funded grants. He holds editorial board and reviewer positions and has served on many committees. 
Dr. Widness's areas of interest include fetal and neonatal anemia and hypoxemia, erythropoietin (EPO) pharmacokinetics and dynamics during the perinatal period, iron metabolism and toxicity and red blood cell survival in the perinatal period. His extensive medical and research background, experience and expertise provides our company with significant insights. HemoGenix welcomes Jack Widness to the Scientific Advisory Board.